It's Plain Sailing!
Simple & Fairly Priced Letting Experience Tailored to Your Needs
LET ONLY
Fixed Rate €299 + VAT
You do all the meet and greet!
Super Easy Tenant Finder!
We advertise your property on Daft
We can amend your advert 24/7
Email & text alerts/up-dates
Appointment/Viewings Management
Tenant Screening
Lease Drafting & Collection of Signatures
PSRA Licensed Agent Support
* the cost of Daft advert is included in this package only
LET ONLY PREMIUM
6% of the Annual Rent + VAT
We do all the meet and greet!
All the benefits of Let Only
plus

Physical viewings carried out by OPM Agent
Tenancy Registration with RTB
Transfer of utilities
Collection of security deposit and 1st month's rent
FULL MANAGEMENT
8% Monthly Rent + VAT
Let us handle everything for you!
All the benefits of Let Only Premium
plus

Maintenance Management
Point of contact for Tenants
Regular Property Inspections
Lease Renewals and Reletting
Rent Collection
Rent Arrears & Eviction Management
Dispute Resolution Representation
HOW DOES IT WORK?
1. WE CREATE THE ADVERT
Registering your property with OPM is easy, quick & secure. You can just up-load your property details and our team will create and publish the advert for you. You can also leave it all to us and we can take the professional photos for you if you go with our Let Premium or Full Management package.
3. WE CHECK THE TENANTS
The prospective tenants submit their tenancy application through our website. We review and screen all the prospective tenants and carry out reference checks.

2. MEET THE TENANTS
We'll handle all the enquiries & book your viewings. We'll send you e-mail and text reminders. We can also carry them out for you with our Let Premium & Full Management package.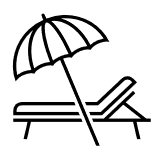 4. YOU CAN RELAX
We take care of the legalities of lease agreement and collect electronic signatures. If you do not have the time or inclination to deal with the letting & management just leave it all to us with our Full Management package.
LATEST LETTINGS
Pagespeed Optimization by Lighthouse.